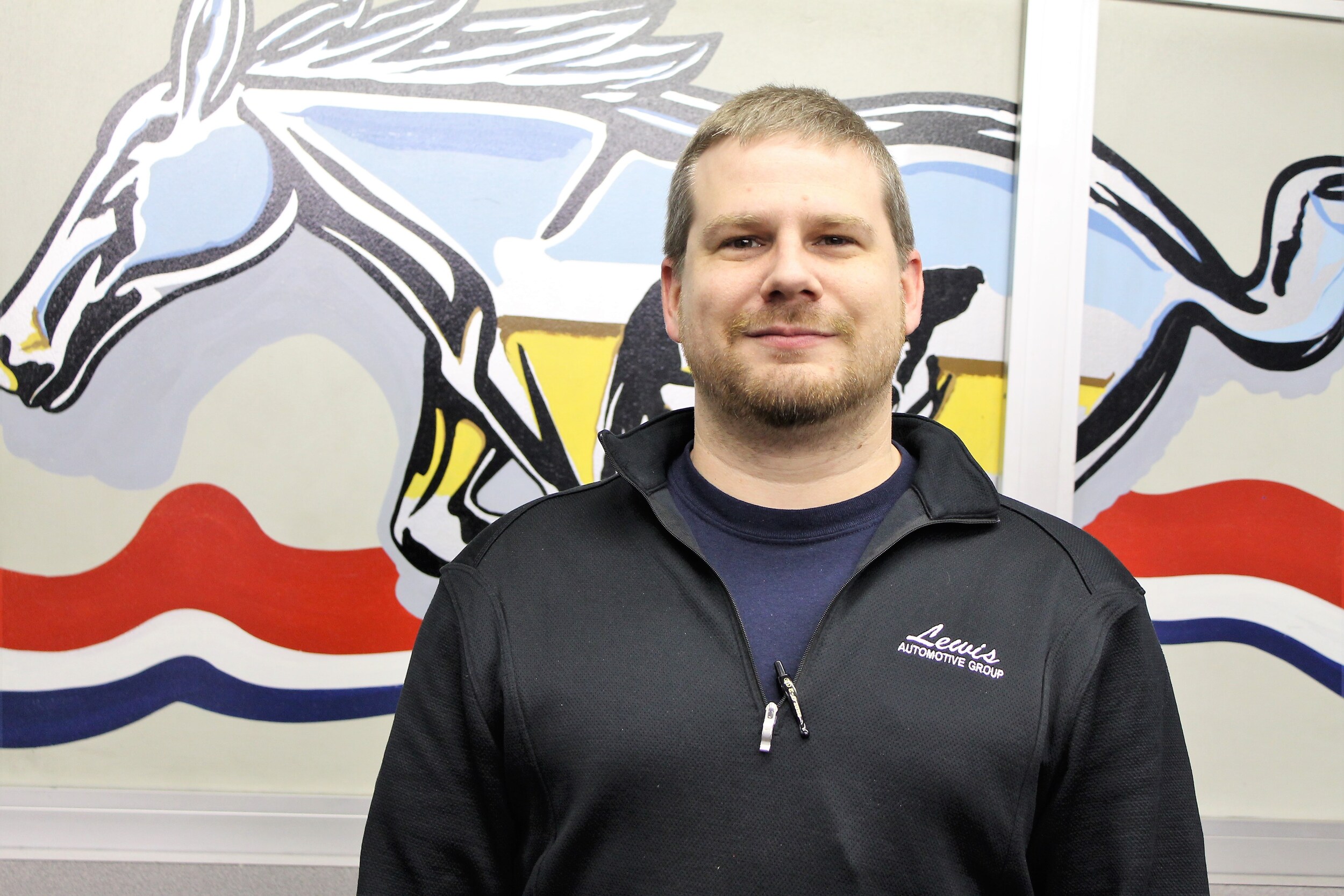 Name:
Jason Barnett
Position: Parts Department since 2007
From: originally from Michigan moved to Fayetteville 10 years ago and now resides in Springdale, AR
Family: married with a daughter
Pets: 3 family dogs
Hobbies: hunting, fishing, riding four wheelers
Education/ Experience: Has been in the parts expertise for 20 years
Fun Fact: "My dad worked for Ford Motor Company for 42 years and now sells Ford parts. I actually enjoy challenging myself to find the right parts."
Why Lewis? "I enjoy working for the Lewis family because they have built a great company and filled it with people who are great to work with. What sets them apart is that they are a family owned company who loves NWA and are dedicated to helping the community."