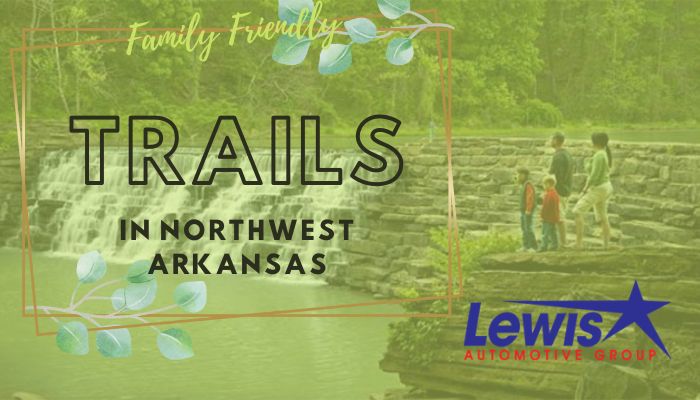 As Northwest Arkansas is becoming more recognized across the rest of the country as a fantastic tourist destination or place to live, one of the items that ends up on the list of reasons this area is so great is the access to outdoor hiking, biking, and camping trails. With the weather warming up, and more and more families looking to break up all the indoor time they've been spending together, we wanted to highlight a few of the best places in NWA for families to get outside and enjoy the beauty of the Ozarks that this area is known for. So, if you're loading up the
new 2022 Ford Bronco SUV
to test its' off-road capabilities, taking your family sedan on a day trip with the kids, or filling up the bed of your F-150 truck with camping supplies for a weekend in the woods, we here at
Lewis Ford in Fayetteville
wanted to pass along some of the best local parks, trails, and other areas to get outside with the whole family.
Mt. Sequoyah Woods Trail - Fayetteville, AR
If you're looking to stay close to the Fayetteville area, right next to where Lewis Ford is located, you can find a natural, undisturbed trail right in the heart of Fayetteville. This 1.25 mile loop offers mountain biking and hiking trails, along with a rustic forest park setting with heavily wooded terrain. You can find the time to sneak off on a lunch break, or a few hours on the weekend, and slip into the wilderness without ever leaving the city.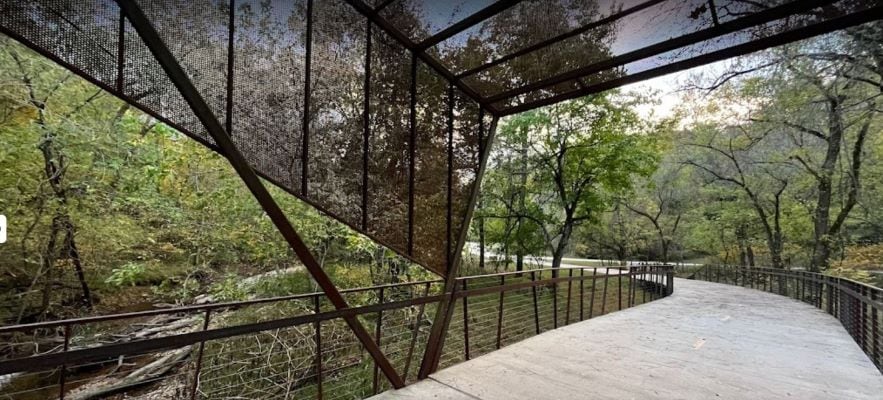 Coler Mountain Bike Preserve - Bentonville, AR
This is one of the newer additions to the trail roster in NWA, and the Coler bike park and trail system is only a five minute bike ride from downtown Bentonville. Along with that convenience, they offer over 17 miles of trails built for every skill level, so it's a great local outdoor destination for younger kids, older teens, and adults alike. You'll get the chance to connect with nature with options for camping, riding, walking, or even finding a quiet space for meditation (if your younger family members will let you sit in silence that long, that is!).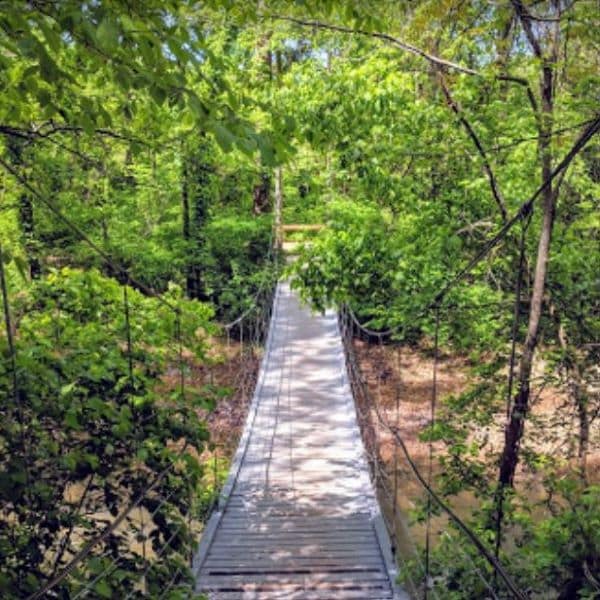 Tanyard Creek Loop - Bella Vista, AR
This loop trail near Bella Vista is a gorgeous and popular destination, especially since it's family-friendly and has multiple access points to Tanyard Creek. There's views of waterfalls and other natural elements all along the trail, and you have your choice of trails that vary in length and difficulty all along the route. You'll get the chance to stop and drink in the nature around you, and there's enough scenery and trail space to keep you busy for a short stroll or an entire day.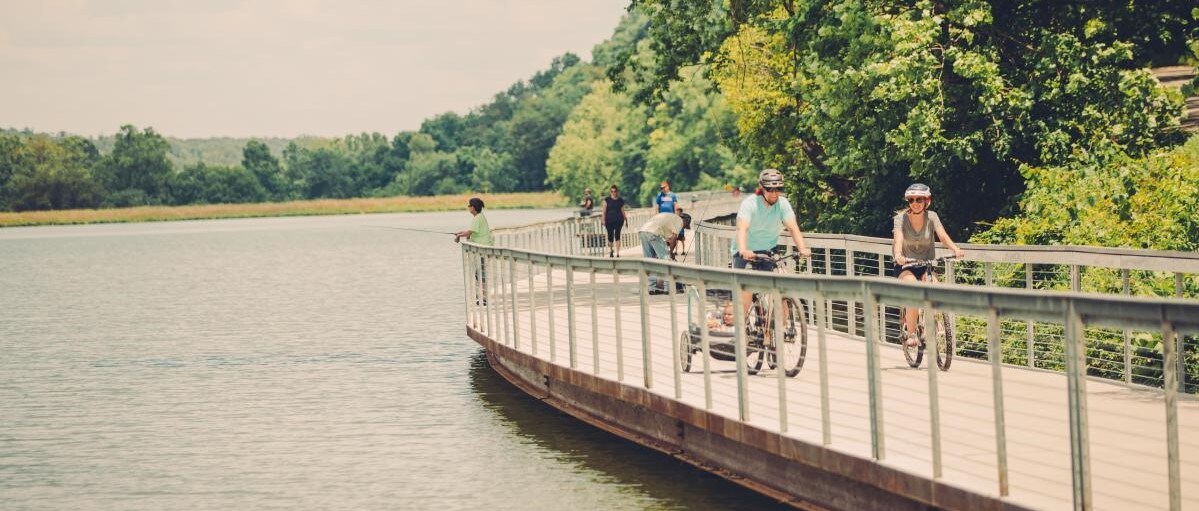 Lake Atalanta - Rogers, AR
Lake Atalanta is a reservoir along Prairie Creek in Rogers with a loop trail that's 1.8 miles long. It's appropriate for all skill levels, in a beautiful forest setting and a whole list of activities for everyone. You can find places for paddle boarding, kayaking, hiking and biking, and a children's playground, plus the trail is accessible year-round.
Are there any local trails that are a family favorite of yours that we may have missed? Drop a comment and let us know! Our Lewis Ford team loves finding excuses to get outside, and we'd love to hear your recommendations.