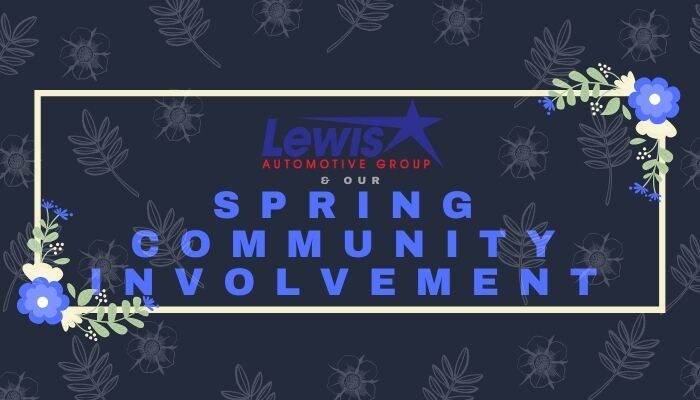 Lewis Ford in Fayetteville
keeps on making sure their calendar is packed this Spring season, not only with fantastic specials on Ford vehicles, but with their community calendar and commitment to giving back to NWA and neighboring communities. The family values their dealership was founded on and practiced today, extend not only to their commitment to transparency and value in their vehicle sales, but in them finding ways to share their successes with other Northwest Arkansas organizations. As the NWA area grows, with cities like Fayetteville, Springdale, Rogers, and Bentonville adding new people every day, the Lewis family keeps on helping out the area they've called home for over 75 years. As they regularly continue to partner with local schools, non-profits, charitable organizations, and other locally owned businesses, we wanted to pass along a few of the places they've been helping out, as well as a few upcoming events to watch for in April 2022!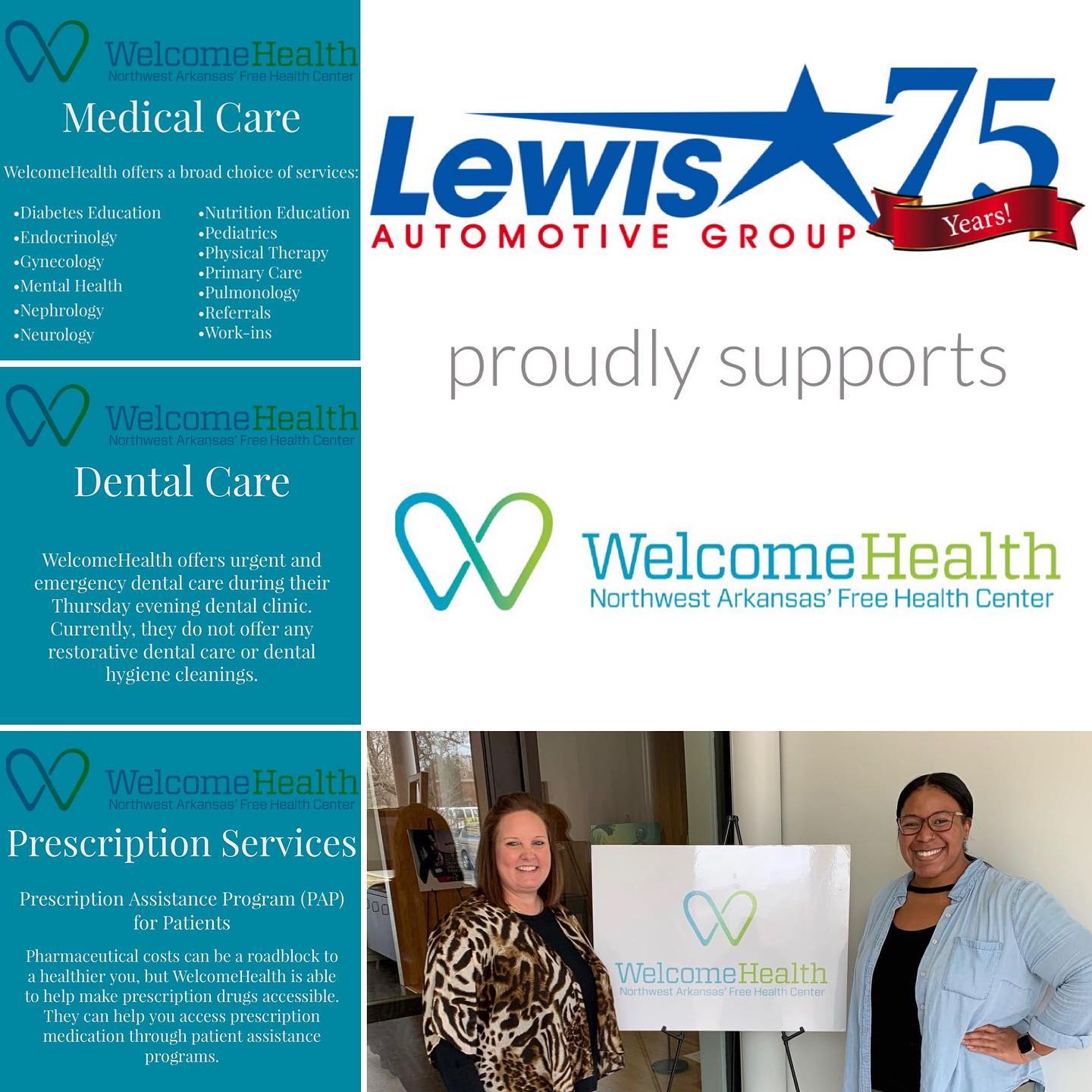 WelcomeHealth
is Northwest Arkansas' Free Health Center, and provides quality medical care, dental care, and support services in partnership with other community resources to low-income individuals. They opened as a free health center in South Fayetteville in 1986, and have continued following their purpose of providing consistent, quality health care to all residents of Northwest Arkansas, regardless of their ability to pay. Lewis Ford is proud to be able to partner with them, and help be a part of their mission to remove the barriers of finances or other issues from people in our community to access necessary healthcare.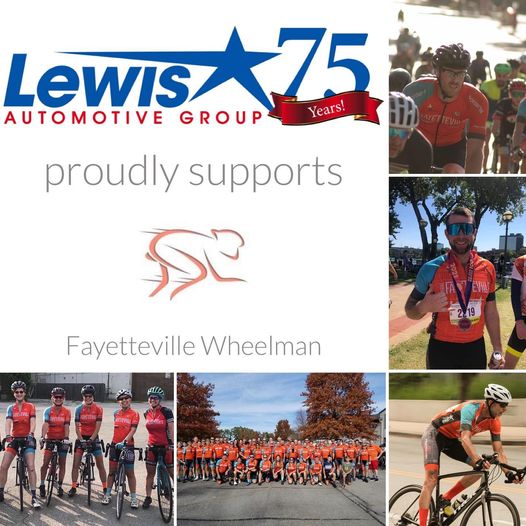 The
Fayetteville Wheelmen Cycling Team
was founded in 1991 as a racing team, and since then, the team has expanded to embrace all types and levels of cycling enthusiasts. There are over 100 members on the team, with riders of all ages, interests, and abilities. They welcome beginner and casual road riders, club riders, team racers, gravel riders, mountain bikers, and triathletes. For the 2022 season, the racing team name is Experience Fayetteville Cycling Team, while the club name remains the Fayetteville Wheelman.
Here's one of our upcoming events: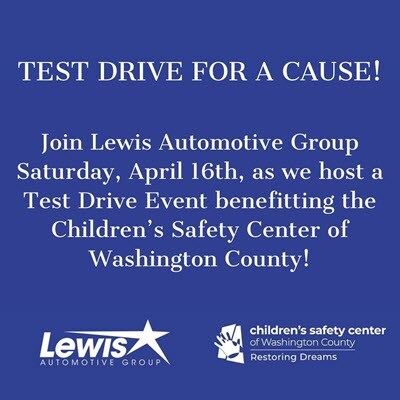 Lewis Ford is proud to be a supporter of organizations throughout NWA, and we always look forward to supporting our community and neighbors around us! Stop by any Lewis Automotive Group location, including Lewis Ford at 3373 North College Ave in Fayetteville on Saturday, April 16th, and test drive any vehicle! Even if you're just coming in for an oil change, and want to check out the
new Ford Bronco SUV
while you wait, or you're thinking about upgrading your
Ford F-150 pickup
to a newer electric model since your warranty is almost up? Take advantage of this opportunity to do some good in the process! For every customer test drive, Lewis Automotive Group will donate $5 to the
Children's Safety Center of Washington County
. We want to help support the goal of the Children's Safety Center in Restoring Dreams for the kids they serve in our Northwest Arkansas area.
Be sure to follow us on our Social Media like Facebook and Instagram, and check out our Community Involvement Page on our website to find out more about all the events we've been participating in, or use our website to contact us for any more information you may need!